Reunion Details
Friday, July 29, 2011

Meet us at the Rococo!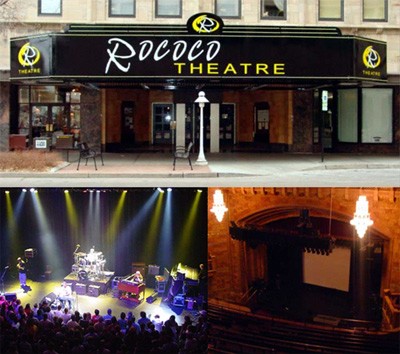 Remember the splendor of the Stuart Theatre? Two of our classmates, Doug and Leslie (Pegler) Deeter, have restored the Stuart Theatre (now the Rococo Theatre) to its original grandeur and have offered it to our class for the Friday night party. What a great way to meet and reconnect with your classmates! Check out the Rococo website for some awesome photogrphs of the venue at http://www.RococoTheatre.com. We are planning a low-key evening so you can get reacquainted with all of your old high school friends. Register for the event under the '40 Year Reunion' button on the menu at the left.

Saturday, July 30, 2011
We have three great events scheduled for Saturday. For our concluding event we will be having a Saturday night reception at the Crooked Creek Golf Club, located at 134th and East 'O' St. The reception starts at 6:30 p.m. and includes hors d'oeurves. A cash bar and pub grub is available. A great place to meet and reconnect with old friends.
Interested in golf at Crooked Creek Golf Club? Check out the 'Golf Tournament' button on the menu at the left. You can sign up for the tournament on the registration form under the '40 Year Reunion' button on the menu to the left. Payment for the golf tournament can be made directly to Crooked Creek Golf Club the day of the tournament.


We are planning on offering a tour of our old alma mater on Saturday at 1:00 p.m.. For those that haven't seen LSE in a while, I promise you that you won't recognize the place. You will definately need a map or a tour guide to get around. Should be fun! Please meet at the East door, next to the tennis courts.