LSE Faculty Page
July 14, 2021 The Atlantic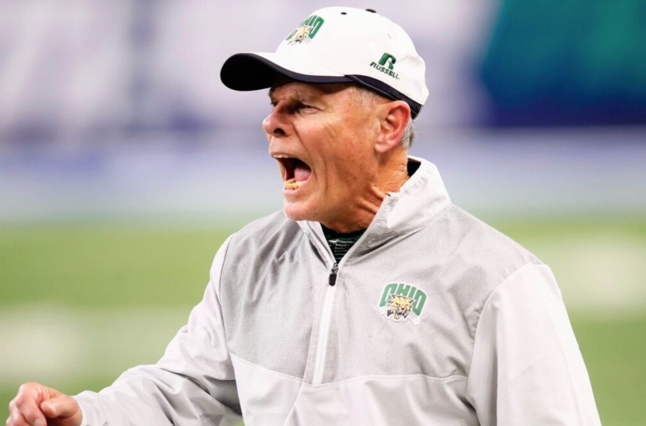 Former Nebraska coach Frank Solich retires from Ohio University after 16 Seasons
Ohio University coach Frank Solich, who also spent more than 20 years as an assistant and head coach at Nebraska, is retiring after 16 seasons with the Bobcats to focus on his health, the school announced on Wednesday.
Associate head coach and offensive coordinator Tim Albin will become the new head coach and has agreed to a four-year contract.
"It is time for me to step away to focus on a cardiovascular health issue," said Solich. "I've appreciated the support of Bobcat fans over the years, and I know they will continue to support Coach Albin. After working directly with Tim for 21 consecutive years, including six at the University of Nebraska, it's clear to me he is prepared to continue our work and move the program forward."
Solich, 76, retires with a 173-101 career coaching record, and his 173 wins rank as the fourth most among active NCAA FBS head coaches.
Since joining the Bobcats in 2005, Solich led the program to 12 winning seasons and 11 of their 13 bowl appearances. Albion and Solich reunited in Athens in 2005 when Albion came aboard as the team's offensive coordinator. They previously coached together for four years at Nebraska.
Solich was head coach at Nebraska from 1998 to 2003, amassing a 58-19 record and five bowl appearances.
How did Solich shape Ohio's program?
Jon Greenberg, senior columnist: Five years before Solich got to Athens, the resurgent football program was at its peak. In 2000, the Bobcats went 7-4, winning at Minnesota and running all over then-MAC rival Marshall. But then rebuild architect Jim Grobe went to Wake Forest and the program backslid into irrelevance.
Four years later, in walked Solich. By his second season, the Bobcats were in the MAC championship game and played in their first bowl game since 1968.
As the bowl system expanded, Ohio took advantage, playing in 11 games over Solich's 16 years. Solich, an Ohio native, was the perfect steward of the program, guiding it into the modern age of #MACtion. He won a MAC-record 115 games, but oddly, never a MAC Championship. The Nebraska legend will always be loved on the banks of the Hocking River.
What's his legacy at Nebraska?
Mitch Sherman, Nebraska beat writer: Solich is a key figure in the most notable era of Nebraska football history.
He played running back for coach Bob Devaney and spent 19 seasons as an assistant for Tom Osborne. Solich took over the running backs in 1983 as Mike Rozier won the Heisman Trophy.
Osborne's hand-picked successor, Solich guided the Huskers to their most recent conference title in 1999. His 2001 team produced Heisman winner Eric Crouch and played for a national title in the Rose Bowl.
Solich's legacy is secure in Lincoln as a player, assistant and head coach.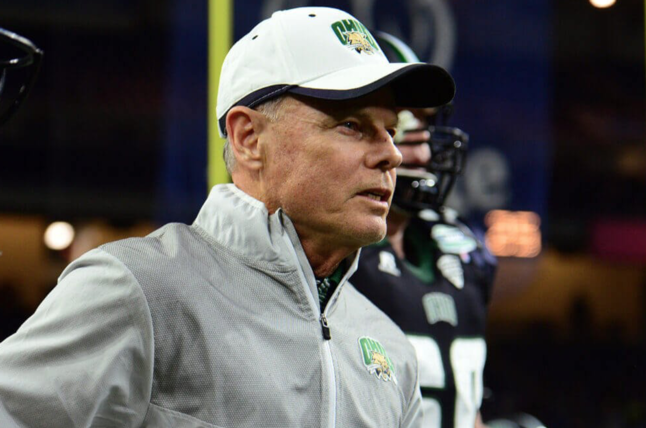 Robert Stratton Hall, our industrial arts and drafting teacher passed away on May 24, 2021. Those of us lucky enough to have him as a teacher knew him to be a very engaging teacher who really wanted you to master the material. I couldn't help but notice that he was another one of our teachers who served valiantly in WWII. I don't recall him ever talking about it in class, but that was common for that generation. His obituary can be found at https://www.legacy.com/us/obituaries/journalstar/name/robert-hall-obituary?pid=198916374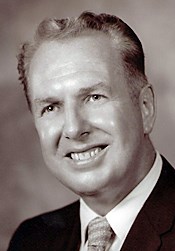 We recently learned of the passing of George Eisele, our former math teacher and also the varsity tennis coach. The announcement of his passing follows:

We are saddened to learn that our PE teacher and assistant football coach Gary Brichacek passed away on September 6, 2019 in Republic, Missouri of lung cancer. Gary's family has elected to have a celebration of life ceremony in the spring in Wyoming.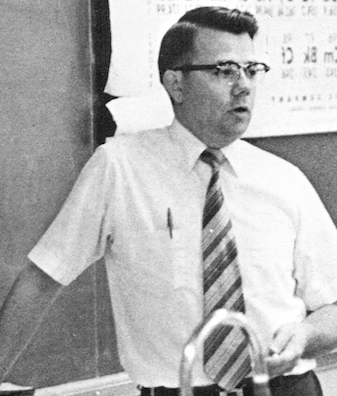 We are saddened to learn that Joe Dappen, a much beloved chemistry teacher, as passed away on May 2, 2019. Joe was very active in Habitat for Humanity after his retirement and did much to give back to the community. Many students were positively impacted by this wonderful teacher. His full obituary can be read at (https://journalstar.com/lifestyles/announcements/obituaries/joseph-i-joe-dappen/article_83673a0b-b4bd-5042-b484-ebb892024978.html?utm_medium=social&utm_source=email&utm_campaign=user-share
We are saddened to learn of the passing of Paul R. Austin on September 4, 2018, at the age of 93. Paul was the marching band director, head golf coach and in charge of instrumental music at LSE for many years. His daughter, Gael, has posted a note on the 'What's New' page of this website for those who would like to respond.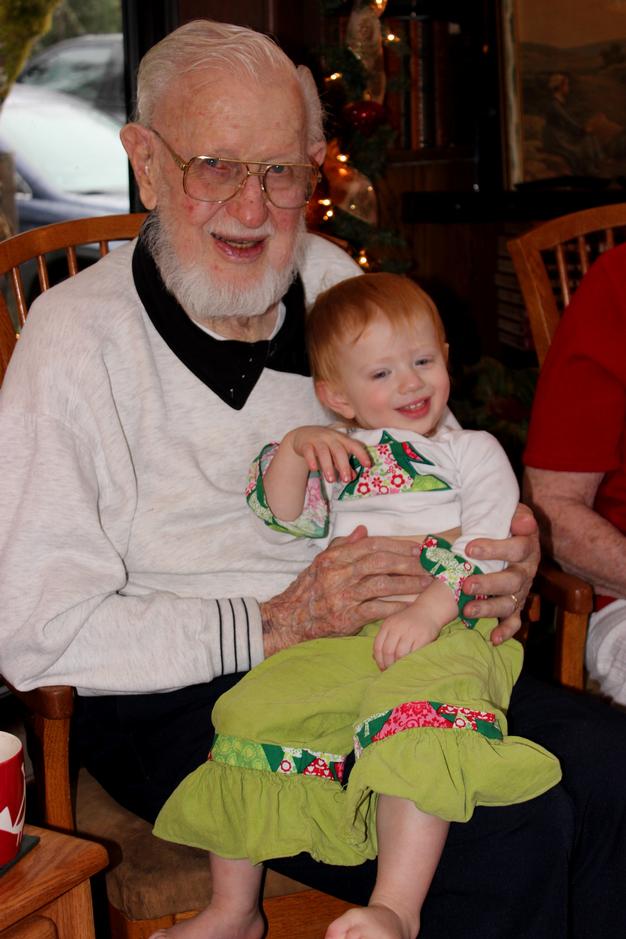 ---
We are saddened to learn of the passing of Dr. Wesley Lauterbach, long-time LSE principal, on October 31, 2011. I know many of us have fond memories of him during our tenure at LSE. His obituary follows:
"Lauterbach, Dr. Wesley Vern, age 82, Lincoln, died October 31, 2011 at his home in Lincoln. He was born January 9, 1929 in Wichita, KS to John G. and Anna L. (Loosley) Lauterbach. Dr. Lauterbach attended Friends University, Wichita, KS, Wichita State University, and the University of Northern Colorado. He was the Principal at Lincoln Southeast High School from 1964 to 1993."
---
We have invited all of our former faculty to our 40th Reunion. We have received several notes and letters from the faculty that we thought you would like to see:
---
Thanks so much for your invitation to the reunion activities. I remember well members of your class and would love to join you, however I will be in Colorado for the summer.
I was sponsor of Synkra Knights and taught girls Physical Education. Give my regards to everyone and other teachers who might attend. I most recently retired from teaching special education for 20 years at Westside High School in Omaha.

Regards,
Judy Erickson Gaylor LSE class of 1960
---
Thank you for your invitation to the 40th reunion. Unfortunately, I have had to miss many Knight reunions becase for more than thirty years I have spent my summers at our Colorado cabin. I wish you a successful reunion and with your timely preparation, it will be. Remembering my many fulfilling years teaching English at Southeast, I continue my involvement with education by tutoring students from the Lincoln Literacy Council, helping imigrants to learn English.
My best wishes to all Knights from the class of '71!
Sincerely,
Mary Commers
---
Thanks for the invitation to attend the LSE 40th reunion of the Class of 1971. But since a number of the LSE class reunions take place during the summer months, my wife and I missed going to the majority of those celebrations. The reason for this is that for years it has been a tradition in our family that during th esummer we always make our annual trek to California to visit our kids and grandkids (Mike our boy is a member of the LSE class of 1971).
Therefore, as it looks now, we will not be in town to attend the 40th reunion of the LSE class of 1971 on July 29 and 30, 2011. We are sorry to miss the reunion. I know that you have planned a great program of events. But our age (middle 80s) and in fairly good health we are finding that we have to make choices. It's like that old World War II song that said, "We Don't Get Around Much Any More".
Wishing you a successful 40th Anniversary LSE Reunion!
Don Darnell
---
Thank you for the invitation to your class reunion. I would love to come, however we will be out of town on those dates. I have great memories of my time on the faculty at LSE , 1963- 1996. I hope that you all have a wonderful time.
Fred Smith
---
Thank you for your kind, complete and very fun sounding invitation to your 1971 class reunion. I'm so sorry that we will be out of town on those dates, because your plans sound really fun and thoughtful.
Kerstin Van DerVoort
---
On September 7th, 2010, by Brother Larry Fauss passed away.
Hello, I am Richard, Larry's youngest brother. I graduated from LSE class of '82. A string of Fauss's that attended LSE, including my Brother John who is 7 years older, who is in-between Larry and myself in age.
Larry and LSE, with his journalism teaching, certainly had a profound impact on many student lives, as well as shaping his own future. Larry's destiny led him into strong involvement with the Washington D.C. Close-Up program and instrumental in bringing this important educational program to Nebraska. I can attest too the impact Larry had with fellow LSE faculty, as several teachers I had too later at LSE (from 80-82), including Bob Hall (architecture - One of my favorite teachers), and Leonard Nickerson (math), just to name a couple, always asked for updates from Larry and to say hello while I attended. Former teacher, Leonard Nickerson, attended Larry's memorial service and had a chance to speak to him in person.
I will be sending you some selected material about Larry's life, post LSE, a little funny snippit about LSE, and what a positive difference maker he was in the young minds of Nebraska students, and the positive difference maker he was for Nebraska and fellow Nebraskans. Hard and fulfilling work that continued right up to the very end.
I felt it was important to make this announcement. I thought you, or someone from your class, might like to share a remembrance with fellow students and faculty members.
I will be getting you additional information within a week.
Sincerely,
Richard Fauss
---
The additional information we received on Larry Fauss follows:

Inline Image Not Displayed